Articles Online First
Le matrici filosofiche della nuova barbarie le prospettive parallele di Michel Henrye Jean-François Mattéi
new
digital The reflection about cruelty and barbarism in a philosophical context sets itself as one of the most significant links in a debate which emerged in France at the beginning of the Eighties surrounding the Western civilization crisis. Such a reflection represents a long wave of a discussion originating in the first decades of the last century among the so-called «Literature of the crisis»...
Verso una «teoria del mondo» significato e comprensione nel realismo interno di h. putnam
new
digital
The paper provides an interpretation of Putnam's internal realism which is usually interpreted as an anti-realist and anti-metaphysical ontological view. In opposition to this view, the paper argues that internal realism – as Putnam explicitly said – is a «metaphysical substantive theory» of truth...
Autorappresentazione e ricostruzione critica in metafisica analitica. Un caso studio
digital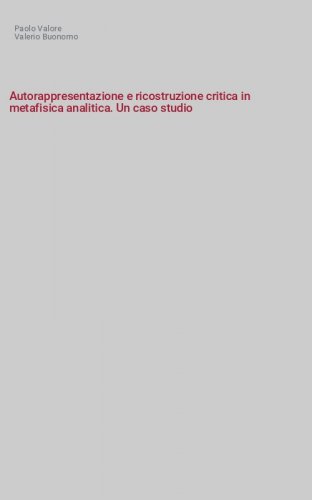 During the last decades, the research and the debate in analytic metaphysics developed mainly in two different directions: branching out into more and more specific inquiries on the one hand, and comparing general meta-metaphysical models, questioning the methodology, the scope, and the aim of metaphysical inquiry on the other hand. Among these philosophical approaches, particularly relevant are the Quinean quantificational and the neo-Aristotelic grounding approaches...
Browse the archive
Recent issues
Available online
2019

issues