"Il genio non è un lumicino"
digital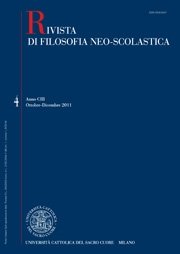 Ebook format Pdf readable on these devices:
Almost the same age, Andersen and Kierkegaard lived for years within walking distance of each other. There is evidence of their little contacts, but trying to find mutual influences in two such different personalities would be useless. The first work written by Kierkegaard in 1838, though, was an essay on a novel by Andersen, Only a Fiddler, where the philosopher sharply attacked the writer's Weltanschauung. Andersen took revenge in a play by ridiculing the incomprehensible language of Kierkegaard, whom, however, he had already attacked in his fairy tale The Galoshes of Fortune. The squabble was short and their paths continued separately from that moment, but the brief quarrel between two figures, destined to become – each one in his own way – symbols of Denmark all over the world, gives an idea of the cultural richness in the limited universe of Copenhagen at that time.
Keywords: Andersen, Danish golden-age, Weltanschauung, literature
Browse the archive
Recent issues
Available online
2013

issues