Ripetizione e singolarità
digital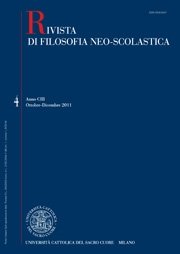 Ebook format Pdf readable on these devices:
The task of this work is to start from the definition that Deleuze suggests in Difference and Repetition of Soren Kierkegaard as a predecessor, together with Nietzsche, of the Theory of Difference. Deleuze considers with great interest the research carried out by Kierkegaard on the category of repetition, inseparable from that of difference, a research that proceeds along a double path: playing in his strength the concept itself (in works like Repetition and Fear and Trembling), but also through a form of theatrical writing in which the conceptual characters are the ones being repeated (the seducer, the ethical man, the fiancée, the devout). Deleuze considers however that the repetition in Kierkegaard loses part of its strength in an anti-nihilist way both because it remains chained to a consciousness foundation and because it aspires to cancel itself in the leap of faith. Deleuze opposes Kierkegaard's metaphysical jump to Zarathustra's dance. What we here want to propose is that repetition is at the heart itself of the Kierkegaardian consciousness, it imparts a more mobile and composite nature and it also places itself in a deep relation with
Kierkegaard's «leap», as such leap does not involve for the individual a safe and peaceful arrival in the religious that is completely free of ethical and aesthetic repetition as evidenced by Abraham in Fear and Trembling and by Kierkegaard himself.
Keywords: Kierkegaard, Deleuze, repetition, singularity, communication, leap, theatre
Browse the archive
Recent issues
Available online
2013

issues