El singular como universal
digital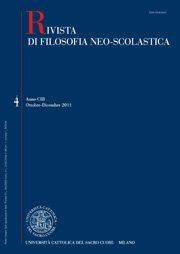 Ebook format Pdf readable on these devices:
Kierkegaard himself states that his life's mission was to invite his contemporaries to become a single individual, to realize the importance this category has for a person. My question is: «may the call to the singularity have a universal meaning, may
it be extended to all men and women?». The answer is yes. The cause is the spiritual condition of man, which allows him to stand in front of God.
Keywords: Kierkegaard, Singularity, Spirit, Person, den Enkelte, God, Responsibility
Browse the archive
Recent issues
Available online
2013

issues