Heidegger's 'indirect communication': does Heidegger appropriate Kierkegaard's 'method' in "Contributions to philosophy: of the event"?
digital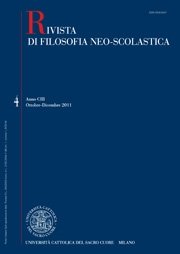 Ebook format Pdf readable on these devices:
This article addresses the nature of 'indirect communication'. Focussing on Kierkegaard's Point of View, this article argues that the self-undermining and seemingly inconsistent nature of this text reflects a deliberate blurring of the origins and authorial intent of the whole authorship, including the pseudonymous and the veronymous authors. It goes on to suggest that an apposite model for understanding the irony, multiple voices and subversion may be both deconstructive and polyphonic. Moving to Heidegger, it is implied that, although a direct historical influence is not established (this would be unnecessarily reductive) Heidegger has a kind of methodological confluence with Kierkegaard in terms of this deconstructive- polyphonic model, particularly in Contributions. The concluding section suggests (but cannot here satisfactorily prove) that this may be extended to other areas in which their works resonate, particularly their critiques of metaphysics or ontotheology.
Keywords: indirect communication, Heidegger, polyphony, aletheia, beyng
Browse the archive
Recent issues
Available online
2013

issues