Vita e Pensiero
Die Phänomenologie Hans Blumenbergs
digital
Utilizing Blumenberg's critical analysis of Husserl's phenomenology, this article aims to reconstruct and interpret the most important aspects of Blumenberg's own phenomenological anthropology...
Thomas Berry: A Classic between Religion and Science
digital
Thanks to the combination of his attentiveness for spiritual life with an intuitive ecological sensibility, in his work Thomas Berry was able to propose a new relationship between religion and science. In particular, his encounter with Teilhard de Chardin was crucial for the development of an understanding of human beings as a phenomenon arising within the very evolutionary process of the universe...
Rileggendo Esperienza e giudizio di Edmund Husserl
digital
About sixty years after the first Italian translation, the new edition of Husserl's Experience and Judgement reconstructs with philological accuracy the sources of the work, illustrates its complex internal texture, and the Wirkungsgeschichte of this milestone work that inaugurates a new understanding of the concept of experience...
Husserl, Fenomenologia dell'inconscio. Annotazioni fenomenologiche sui casi limite della coscienza
digital
In this paper, we analyze the challenges opened up by the posthumous collection of Husserlian manuscripts entitled Grenzprobleme der Phänomenologie. Analysen des Unbewusstseins und der Instinkte - Metaphysics. Späte Ethik. Texte aus dem Nachlass (1908-1937) and its partial Italian translation Fenomenologia dell'inconscio...
Realismo morale, bene, volere divino
digital
This article discusses the theses argued in A. Aguti's volume, Morale e Religione. Per una visione teistica, Morcelliana, Brescia 2021, in which the issue of the theistic foundation of ethics is addressed. The article argues that theism has a convincing motivational value vis-à-vis the acceptance of ethics, while it does not have as much value from the point of view of its justification...
Kazimierz Twardowski: autobiografia e testimonianza
digital
Written in the first person, the Selbstdarstellung (Self-portrait) offers a clear and lively presentation of Kazimierz Twardowski's biographical and intellectual path, as well as a testimony of how modern Polish philosophy was born at  the turn of the nineteenth and early twentieth centuries. Twardowski emerges as a young philosopher and pupil of Brentano, a scrupulous teacher who was very attentive to the education and autonomy of his students, and a tireless  organizer of philosophical life in Poland. Twardowski's Selbstdarstellung is presented for the first time in Italian translation. It is preceded by a brief introduction which takes into consideration various historiographical interpretations.
Analisi d'opere
digital
H. Blumenberg, Realität und Realismus (P. Carreras), p. 221 – G. Bonacina (a cura di), Filosofia e storia: una relazione ancora possibile? (F.A. Gambini), p. 223 – F. Brusori, La mente come specchio flessibile (M. Pirazzoli), p. 227 – G. Cambiano, Filosofia greca e identità dell'Occidente (R. Pozzo), p. 229 – F. Colombo, Verità e democrazia (C. De Florio), p. 232 – A. de Laurentiis, Hegel's Anthropology (S. Achella), p. 235
Le dimensioni del significato tra fenomenologia e neuroscienze un approccio interdisciplinare
digital
This contribution aims to highlight how a reductionist approach in the field of philosophy of mind fails to grasp many central connotations that adapt to the dimensions of human conscious experience. In this framework, the hypothesis discussed is that phenomenology of Husserl and Merleau-Ponty offers, unlike other philosophical traditions, conceptual coordinates capable of interpreting and broadening the horizons of empirical research in the direction of an approach integrated that restores priority to the qualitative dimension of conscious experience and language...
Per un'estetica dell'espressione il Plusêtre nel Closlieu di Arno Stern
digital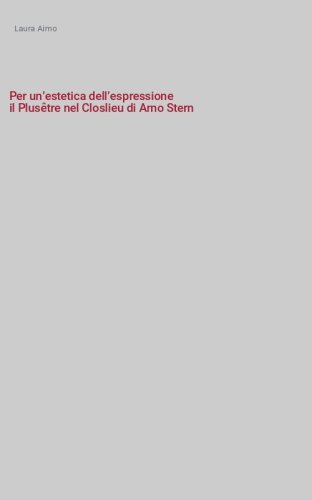 The concept of expression is closely related to the key-problem of mimesis and its dialectic between production and re-production. The Jeu de Peindre by Arno Stern offers a privileged vantage point in this regard by releasing painting from any communicative purpose and discovering in it a channel for the emergence of organic memory...
Tra fisica e metafisica: creazione e infinità divine nel pensiero di Descartes
digital
Although Descartes, in his epistolary correspondence with Mersenne in 1630, stated that he wanted to address many questions of metaphysics in his treatise on physics – probably referring to Le monde –, in the latter work, he explicitly renounces any engagement in metaphysical considerations. Nevertheless, it is a matter of understanding that such silence is a symptom of a speculative knot that essentially characterizes Cartesian philosophy...
Alessandro di Afrodisia e la nascita della dottrina dell'analogia dell'essere
digital
This paper contributes to the debate on the origins of the doctrine of the analogy of being. The author argues that it was Alexander of Aphrodisias who started the process that was ultimately to lead, with Thomas Aquinas, to the complete formulation of the doctrine of the analogy of being. Alexander's decisive contribution appears to lie not in the overlap between the unity by analogy in Metaph. Δ 6 and the πρὸς ἕν of Metaph. Γ 2, as recently claimed by K.L. Flannery, but in the commentator's having placed being as an intermediate between homonymous and synonymous...
Gianfrancesco Pico della Mirandola e il dibattito sull'immortalità dell'anima del primo cinquecento
digital
This paper aims to provide an analysis of Gianfrancesco Pico della Mirandola's position in the context of the early 16th century debate on the immortality of the human soul. Questioning Charles B. Schmitt's hypothesis regarding the period in which Pico's Digressio de animae immortalitate would have been written, it will be shown that this work contains some remarks which can be traced back to an opposition of their author against Pietro Pomponazzi's conclusion that, from a philosophical standpoint, the assertion of the mortality of the human soul is more plausible that its opposite...
Browse the archive
Recent issues
Available online
2023

issues