Vita e Pensiero
Intravedere l'invisibile immagine e simbolo tra Meister Eckhart e Nicola Cusano
digital
This essay aims to analyze the way in which Meister Eckhart and Nicholas Cusanus try to talk about God conceived in Neoplatonic terms. In line with a Late-ancient and Medieval tradition that firmly denies an immediate cognition of the metaphysical One, both affirm the clear impossibility for the human intellect to truly know the Principle of everything...
RIVISTA DI FILOSOFIA NEO-SCOLASTICA - 2022 - 4
digital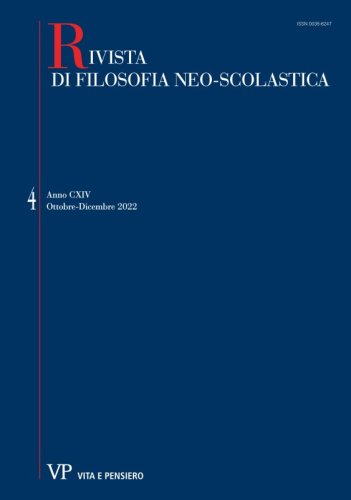 Ultimo fascicolo del 2022
Sommario generale dell'annata
digital
Vom Urvertrauen zur Wirklichkeit zum Theismus. Eine systematische Darstellung und Verteidigung des Küngschen »Gottesbeweises«
digital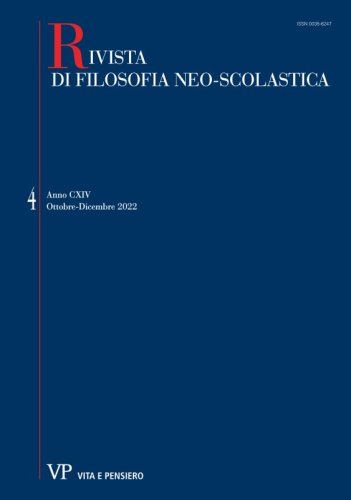 In this essay, the author first reconstructs the goal setting and initial assumptions, starting from which the well-known reformist Catholic theologian Hans Küng strives in the tradition of the so-called «Physico-theological evidence» to argue in favor of the existence of God. At the same time, the key topic is the topic of fundamental trust in reality in relation to which the dilemma of worldview atheism or theism is formed...
Non-Human Animals: On Three Kinds of Knowledge. A Concise, Tentative Outline
digital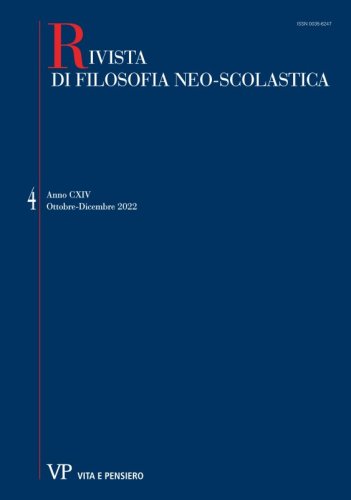 It is still controversial whether non-human animals are capable of knowledge, and, if so, of which kind of knowledge they are capable. In what follows we try to provide a tentative, concise contribution to these questions...
Reflective Imagination: Time Perception in Thomas Aquinas I
digital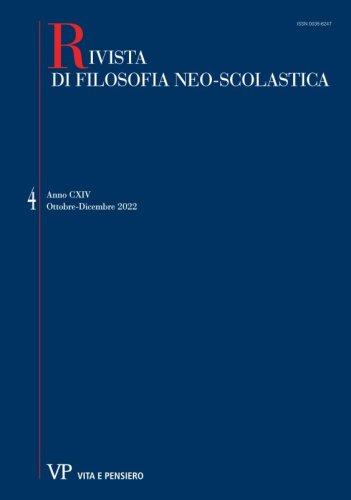 The following article constitutes Part One one of a two-part inquiry into Thomas Aquinas's theory of time perception, developed in his Aristotelian commentaries. It includes the introduction and first section, dealing with the principles of Thomas's account, established in his discussion of the relation between time and motion in his commentary on Physics IV, c. 10-14. Part Two then deals with the psychology of time perception, divided into two sections...
Alle soglie della dialettica: qabbalah ebraica e spinozismo nella produzione berlinese di Hegel
digital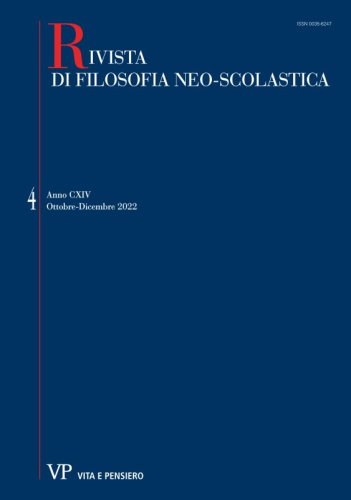 In what follows, I will clarify why Hegel's Encyclopaedia and Logic of Being (1832) assume a Kabbalistic interpretation of Spinozism. To introduce this reading of Spinoza's ontology, I will discuss Jacobi's Spinozabriefe and Maimon's Lebensgeschichte, showing what the two Authors mean with Spinoza's Kabbalism. For Jacobi, Spinoza's nihilism is bound to the Kabbalistic principle ex nihilo nihil fit, which attributes Being to God and Non-being to finite things...
«So sage ich gerade das Gegentheil». Da Bolzano a Leibniz (via Feuerbach)
digital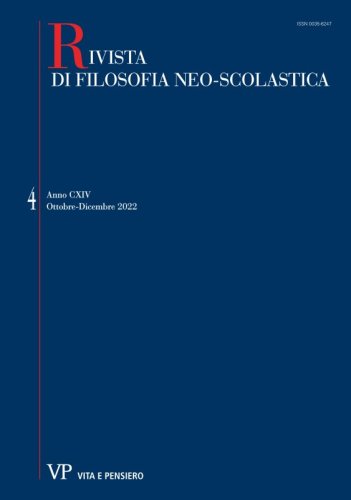 Through the reading of Feuerbach's 1837 book dedicated to Leibniz, Bolzano grasp the opportunity to write in his philosophical diaries about the differences between Leibniz's and his own views...
Gianna Gigliotti e la concezione sintetica dell'esperienza
digital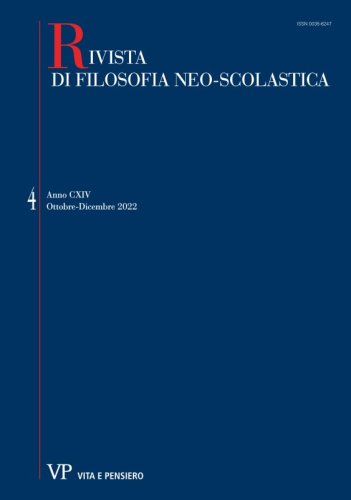 The article discusses the studies, recently collected in a book, which are the result of Gianna Gigliotti's long activity of research into a variety of themes of contemporary philosophy. These range from Kant's concepts of the a priori and the transcendental to Cohen's and Natorp's interpretation of the Platonic doctrine of ideas, to the relationship between Neo-Kantianism and Phenomenology...
«L'iridata spuma dell'istante» Forma, evento, tempo, periechon nell'opera di Carlo Diano
digital
To read the complete works of Carlo Diano – the preparatory Notebooks, the whole hermeneutic exploration with its immense philological, philosophical, literary background – means to penetrate into the «secret» laboratory of the Author's reflection, to find the tracks of his itinerary of thought in its auroral prefiguration, to rediscover the links with the European culture of his period. Moreover, this represents also a lesson that is still very topical, the lesson of a classic...
Quale etica per l'intelligenza artificiale? Questioni aperte dalla filosofia di Luciano Floridi
digital
This paper revisits Luciano Floridi's recent book Ethics of artificial intelligence in its two parts: the first is descriptive and attempts to explain why AI is not intelligent, whereas the second is evaluative-regulatory and contains the proposal for a kind of digital principlism, along with some recommendations and political norms designed to support social and climate wellbeing through AI...
Analisi d'opere
digital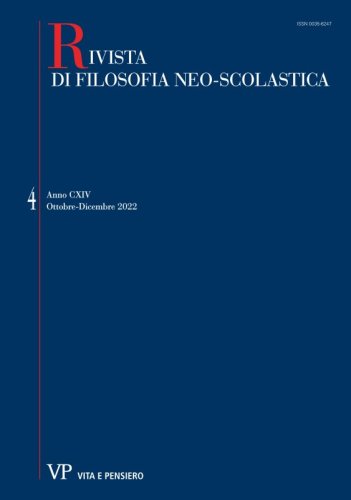 G. Agamben, L'irrealizzabile (E.S. Arpe), p. 1013 – A. Ales Bello, Assonanze e dissonanze (C. Carbone), p. 1016 – P.M. Cattorini, Suicidio? (G. Zeppegno), p. 1018 – C. Claverini, La tradizione filosofica italiana (R. Pozzo), p. 1021 – R. Elberfeld, Dekoloniales Philosophieren (R. Pozzo), p. 1023 – F. Eustacchi, Leggere i sofisti (E.G. Capasso), p. 1025 – L. Floridi - F. Cabitza, Intelligenza artificiale (M. Krienke), p. 1027 – M. Ivaldo, Sul male (T. Mauri), p. 1030 – A. Martinengo, Prospettive sull'ermeneutica dell'immagine (P. Furia), p. 1033 – R. Pozzo, History of Philosophy and the Reflective Society (C. Claverini), p. 1036
Browse the archive
Recent issues
Available online
2023

issues