Articles Online First
Il sapiente stoico può esistere?
new
digital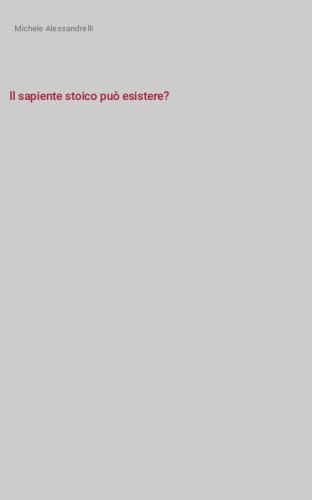 I will examine the status of the possibility of wisdom in Stoicism. In Stoic sources the possibility of wisdom seems to be presented in three ways. Of all these perspectives, the most interesting one seems to be the third. It seems to have been influenced by Stoic cosmology, rationalist and optimistic. Within this third perspective it is perhaps possible to trace the following development: a starting point represented by the distinction, attributed to Zeno, between two types of insipiens...
Sicut cyclopes allegorie e metafore della visione nel Commento alle Sentenze «Ad mentem platonis» di Egidio da Viterbo
digital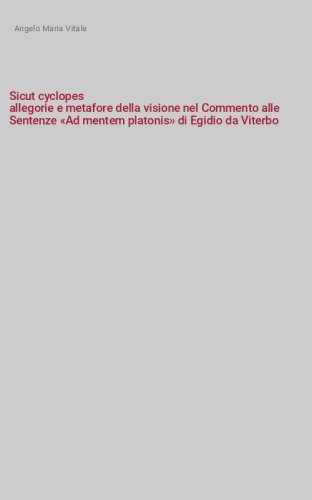 The Commentarium in primum librum Sententiarum ad mentem Platonis by the Augustinian friar Egidio da Viterbo (1472-1532) occupies a unique position in the context of early sixteenth-century Platonism. The work is characterised by the development of Ficinian themes and the use of a new philosophical and theological language, in which the acquisition of the tools provided by classical myth and Platonic allegory becomes central...
La tesi di Brentano e le sue influenze nel pensiero analitico
digital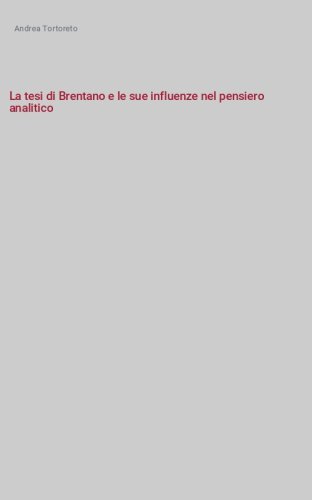 The aim of this paper is to show the historical influence exercised by the so-called Brentano's thesis. According to Brentano intentionality, i.e. the property of being about something or having content, is both necessary and sufficient condition of the mental: all and only mental phenomena exhibit intentionality. From this point of view, Brentano's thesis responds to a cartesian, dualistic need, insofar as it tries to distinguish the mental from the physical...
Caritas est Deus On Meister Eckhart's Metaphysical Conception of Love
digital
This paper presents Meister Eckhart's metaphysical conception of love. In order to articulate his position, we offer an interpretation of what might be considered the core thesis of his doctrine, which can be summed up by the statement «Love is God»...
Necessità e contingenza in Descartes
digital
Descartes's 'extravagant' doctrine of the creation of eternal truths deploys a singular modal structure in which necessity and contingency, impossibility and possibility depend on divine choice...
Felice in questa vita La riflessione di Pietro Pomponazzi sulla natura dell'uomo a partire dal De immortalitate animae
digital
This article examines the way in which Pietro Pomponazzi established the nature of man, starting with chapter XIV of De immortalitate animae. The author analyzes in detail Pomponazzi's doctrine according to which human happiness consists in the perfection of practical intellect, thus excluding theoretical activity, considered as linked to a form of life so exceptional as to be unable to represent the common human condition...
Le «infinite verità» tra assoluto e relativo
digital
Leopardi and Nietzsche open a dizzy abyss that paradoxically separates and unites the part and the whole. The former considers the connection of all truths to be such that none of these truths can be known if its relationships with all the others are unknown, whereas the latter claims that the connection of each thing with the whole is such that the exclusion of something would result into the exclusion of everything...
«Die Potenzen und das Potenzlose» Note sulla quadruplice struttura del Reale nel Sistema schellinghiano di Würzburg
digital
In the following Notes, the Author will investigate the relationship between «Potenzen» and «Potenzlosen» in Schelling's Würzburger System. In particular, he will study the 1) relationship of the Absolute (or God) with the potencies; 2) the phenomenal appearance of the «Potenzlosen»; 3) the possibility of «representing» a «divine Identity», as opposed to a finite one.
Il Mosè di Spinoza: liberatore o tiranno?
digital The figure of Moses recurs within Spinoza's Theologico-Political Treatise within the discussions of all the key themes of the work: prophecy, election, law narratives, miracles, and so on. Yet Spinoza's uses of this figure are not always consistent, and readings of it offered by interpreters can be deeply discordant...
Un realismo contestuale Riflessioni su un libro di Jocelyn Benoist
digital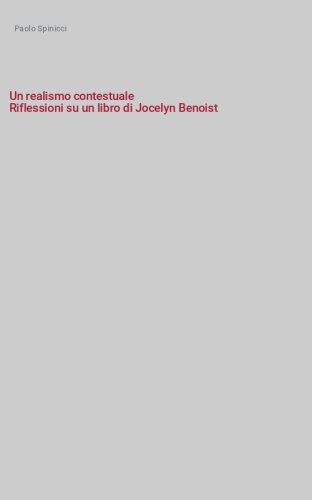 What is the relation between reality and what do we assert and think about it? Is it possible to understand reality not as the goal toward which meanings are oriented, but as the ground from which they arise and which they shape?
Validità logica e pluralismo aletico: due problemi e un'unica soluzione
digital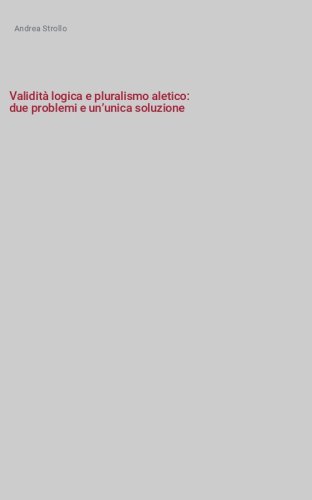 According to a standard formulation, alethic pluralism holds that there are many properties of truth. The position has been challenged to make sense of the traditional definition of logical validity, understood as a necessary truth preservation...
Sulla possibilità di un'etica senza principi
digital
Most of the agents believe that acting morally entails the possibility of tracing their behavior back to norms, rules, principles. Ethical particularism in Dancy's version represents a radical challenge to this idea. For the particularist, those who act morally do not need to appeal to principles either to motivate their action ex ante or to explain it ex post...
Browse the archive
Recent issues
Available online
2021

issues